News
NABET-CWA REPRESENTED EMPLOYEES AT WKBW-TV RATIFY NEW 4-YEAR COLLECTIVE BARGAINING AGREEMENT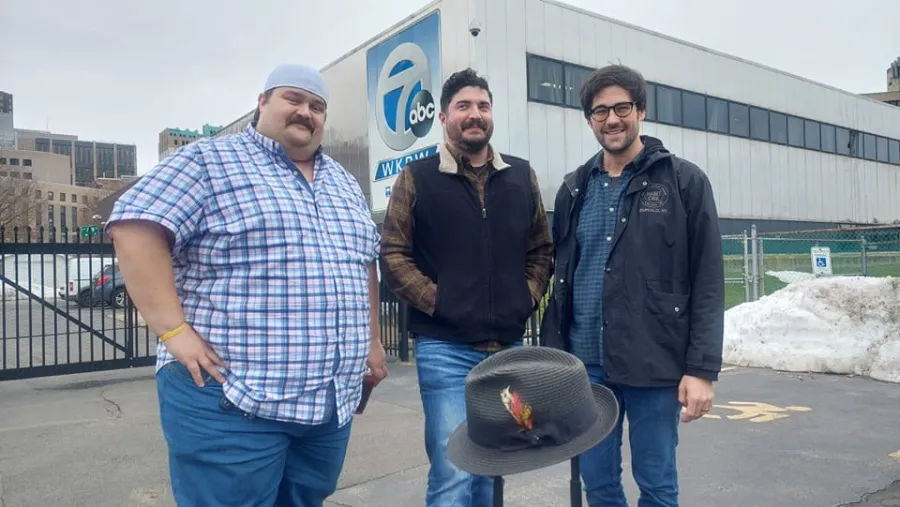 Buffalo, NY – WKBW-TV employees represented by the National Association of Broadcast Employees and Technicians, a sector of the Communications Workers of America, voted this week to ratify a new 4-year contract with the Buffalo, New York ABC Network Affiliate, owned by E.W. Scripps Company.

The collective bargaining agreement includes industry competitive wage increases and preserves the integrity of the collective bargaining agreement.

"This contract is a good deal for both the employees and WKBW-TV. Our members at WKBW-TV have worked tirelessly throughout the pandemic and the company's representatives recognized their hard work," said NABET-CWA Local 51025 President Roy Schrodt.  "The WKBW Bargaining Committee and the company came to the table with mutual integrity in mind and got a deal done for the wellbeing of the NABET-CWA represented employees at WKBW-TV."

NABET-CWA secured an industry competitive 10% wage increase over the next four years for the bargaining unit members.

In addition, NABET-CWA and WKBW-TV worked together with the mutual goal to attract new talent to Buffalo by securing strong starting wages for News Producers hired under Personal Services Contracts (PSCs) and capping the initial terms of the PSCs at two years.

"The bargaining committee struck a good balance with Scripps on producer personal services contracts. These contracts will allow WKBW-TV the flexibility to attract and retain good employees to their newsroom in a tough job market while at the same time, giving our unit members a good financial foundation to set up their life here in the City of Buffalo and Western New York region," added Schrodt.

NABET-CWA Local 51025 represents technical employees in the station's engineering department, commercial production department, promotion department, production and on-air talent for AM Buffalo, in addition to assignment editors, producers, photographers and editors, reporters, and anchors in the news department.
NABET-CWA Stands in Solidarity with Striking SAG-AFTRA and WGA Members
NABET-CWA/NBCU Negotiations Bulletin #7
Statement on Today's Standard General Meeting with Two FCC Commissioners Regarding Proposed TEGNA Acquisition